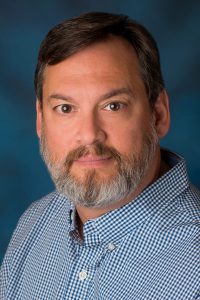 Frank Sexton

Vice President Technical Services
Frank Sexton has been helping to build Exacto®, Inc. for over 25 years. He has worked in nearly every area of the company from production on his first day in 1992 to product development, research, quality assurance and quality control, regulatory, innovation, and sales & marketing support.
He is currently a member of the Senior Leadership Team and thriving in the role of Vice President of Technical Services, where he interfaces with a diverse, cross-disciplinary team of scientists, chemists, biologists, agronomists, engineers, and sales & marketing teams to solve customer and industry level challenges in crop protection, plant and soil health, water conservation and sustainability issues.
Frank represents Exacto®, Inc. as a member of several industry affiliated organizations, ASTM [American Society for Testing and Materials], CPDA [Council of Producers & Distributors of Agrotechnology], WSSA [Weed Science Society of America] and NCWSS [North Central Weed Science Society].
Throughout his career at Exacto®, Inc., Frank has formulated and co-developed hundreds of adjuvant products that have supported the company's confidential private label business model. He holds 8 inventor patents, many of which build upon the company roots that grew from various polyacrylamide formulations. He is also a co-author on several crop protection related publications.
Frank's greatest delight is the time spent with his wife of 34 years, their two beautiful adult daughters and sharing the family skills in gardening and canning. He loves participating in Feed My Starving Children and can turn the packing of food boxes into a competitive event with the team!