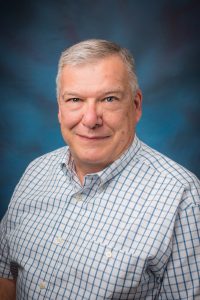 Keith Rowley

Senior Science Fellow
Keith Rowley joined Exacto®, Inc. in June of 2018 and is responsible for providing leadership for the BioSolutions and Contract R&D business segments. Keith has 40+ years' experience developing and patenting value added products for the agrochemical and crop protection industry. He began his career at Monsanto in St. Louis where he led teams responsible for the development of chemical manufacturing processes for glyphosate, acetanilides and pyridine carboxylates.
After leaving Monsanto in 1994, Keith joined Covance Laboratories in Madison, WI as the Associate Director of the Agrochemical and Industrial Chemistry strategic business unit, providing contract research services to the Crop Protection industry. He was responsible for the day to day operations including, sales, marketing, P&L, and all technical oversight.
Keith has extensive experience directing R&D programs for small startup companies involved in the development and marketing of biological materials for use in Crop Protection applications. In 2006 he started his own CRO, providing laboratory R&D and product development support to the agrochemical and pharmaceutical industries.
In 2013, United Suppliers purchased the physical assets of Keith's business forming the wholly owned subsidiary, Ag Precision Formulators. When United Suppliers merged with Winfield Solutions, APF was incorporated into the merged company and Keith became a R&D Manager of the merged company.
Keith resides in Madison, WI and holds BS degrees in Chemistry and Biology and a MS degree in Physical Organic Chemistry, all from Murray State University.