Exacto®, Inc. is extremely proud of its culture, and our community wide and global efforts. Below you will find examples of our outreach and team building events from the past month.  
Feed My Starving Children
Exacto®, Inc. has had a long standing relationship with Feed My Starving Children (FMSC). Exacto employees are encouraged to utilize their VPTO (volunteered paid time off) to go and pack meals for the under privileged. Once a year the entire Exacto®, Inc. staff goes as an entire company to one of the FMSC locations and packs meals as a community.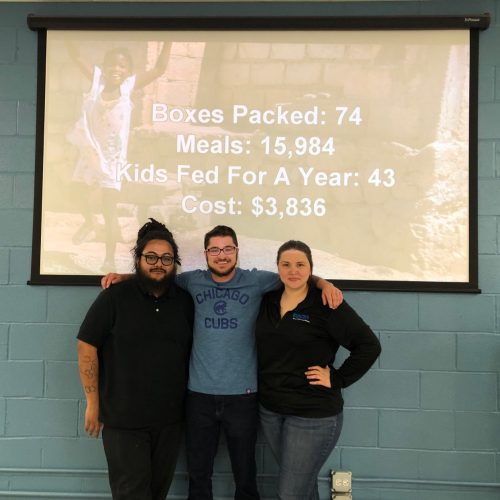 Exacto®, Inc Tournament: Bags
The Exacto Bags Tournament has become a long standing tradition here at Exacto®, Inc.. Every summer, while the weather is great, Exacto®, Inc. employees team up and compete to become this years Bags Champions! This year a new pairing of Richard and Pepe claimed the prize, which caused quite an upset in the previous champions. The tournament is held over the course of a few weeks, and games are played during typical breaks so that all Exacto®, Inc. employees can come and cheer on their favorite teams. 
The next tournament will be our annual Pool Tournament!