Exacto, Inc. has served the agricultural industry since 1981 as both an innovator and private label manufacturer of specialty products as well as activator and utility adjuvants. Today, Exacto's reach expands globally to meet the ever-expanding needs of agriculture chemical distributors and end-users. Whether it's responsiveness during a busy spring season or marketing support to revamp a chemical portfolio, our team is equipped to create a plan with tailored requirements. Our quality is never compromised to meet the rigorous ASTM standards set in place to ensure a healthy growing practice for the end-user. Exacto  takes pride in meeting the demands of our customers and working toward sustainable use of our world's limited resources.
Our years of research and close collaboration with agriculture has enabled us to create a portfolio that encompasses an adjuvant for every acre, covering all seed traits and environmental factors.
Exacto manufactures adjuvants in the following categories: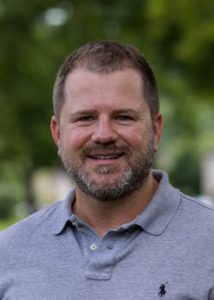 Steve Doench is Exacto's in-house agronomist, specializing in sustainable agriculture. Steve offers our customers key insight into the economy of the farm industry and valuable trends to follow. Steve is also available to provide agronomic support for all of our product lines.