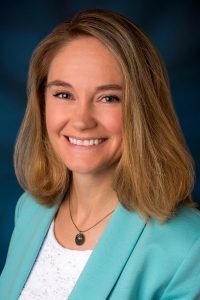 Eva Magnusen

Business Leader- Turf & Ornamental and
Industrial Vegetation Management
Eva Magnusen joined Exacto®, Inc. in November of 2016 as a business analyst in the marketing department supporting the sales team. Eva brought expertise in finance and project management working at both large and small corporations. In 2017, Eva became the first leader of the company's newest initiative, Customer Focused Teams (CFT). In January of 2018, she was promoted to lead the Turf and Ornamental (T&O) and Industrial Vegetation Management (IVM) business teams.
Eva worked as a Financial Analyst at a Fortune 100 telecommunications company, SBC/AT&T, but soon moved into project management where she led merger initiatives, process improvement and Center of Excellence projects resulting in the savings of millions of dollars in expenses or recaptured lost revenue. After taking a short career break to start a family, Eva returned to the working world joining a small family owned transportation company closer to home in the fall of 2008. There, Eva's main role was in finance but her leadership position helped guide and execute various company initiatives including the development of divisional reporting, software selection and implementation, and operational process realignment.
Eva earned a Bachelor of Science degree in Business Management with an emphasis in Finance and recently an MBA in accounting from Southern New Hampshire University.
In her spare time, Eva is busy with her active family. Eva, her husband Tim, and 15-year-old son Luke enjoy running and triathlons while 12-year-old son Seth plays hockey. Additionally, Eva finds time for community involvement as a treasurer for a youth cross country team and teaching Sunday School.